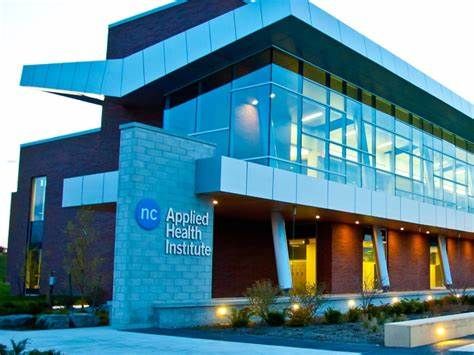 | | |
| --- | --- |
| Study location | Canada, Ontario |
| Type | Short duration, full-time |
| Study language | English |
| Awards | diploma |
| | |
| --- | --- |
| Tuition fee | CA$17,421.90 per year |
| | |
| --- | --- |
| Language requirements | English |
Other requirements

At least 2 reference(s) should be provided.

Ontario Secondary School Diploma (OSSD), or equivalent including the following required course(s):
English – any Grade 12 © or (U), or equivalent
Recommended Courses and/or Skills:
These courses and skills may help you succeed academically in this program, but they are not required for admission.

Business or Accounting – any Grade 11 or 12 (M), © or (U)
Mathematics – any Grade 11 or 12 (M), © or (U) Computer/Technology Requirements
Students are responsible for ensuring that they have a Microsoft Windows 10 based desktop or laptop system that meets or exceeds the following general personal computer technology requirements:

A desktop or laptop system running on an updated Microsoft Windows 10 operating system.
Minimum 256GB SSD storage and 8 GB memory.
An integrated or peripheral video camera, microphone and speaker system.
Reliable internet connectivity with Broadband capabilities (a minimum download speed of 5 Mbps) is recommended.
Niagara College will not be able to provide support for systems different than the above specifications. Any provided software may not operate properly. Academic software for your courses (supported under the Microsoft Windows 10 operating system) will be made available for download and remote use. Access will also be provided to remote high performance computer labs if software downloads are not feasible.
Overview
As a graduate of the Business – Accounting program you have mastered the knowledge and skills to succeed in financial and managerial accounting roles.
Hands-on, experiential learning via case studies, computer applications and role-playing.
Individualized support from professionally accredited/designated accounting faculty.
Unique bridge to three-year Business Administration-Accounting (Academic or Co-op).
Option to acquire a Chartered Professional Accountant (CPA) designation via diploma articulation to a qualifying degree program recognized by CPA Ontario.
Programme structure
Term One (2023 Fall)
Code Course Name Credits
ACCT1130 Financial Accounting I 4
COMM1133 Writing Strategies 3
MATH1206 Mathematics of Finance 3
MGMT1141 Organizational Behaviour 3
MICR1493 Computer Applications 3
MKTG1301 Principles of Marketing 3
Term Two (2024 Winter)
Code Course Name Credits
ACCT1145 Finance I 4
ACCT1230 Financial Accounting II 4
COMM1340 Business Communications 3
ECON1141 Microeconomics 3
MATH1302 Statistics I 4
Elective Information
Completion of additional General Education elective 1 course required
Term Three (2024 Fall)
Code Course Name Credits
ACCT1250 Intermediate Accounting I 4
ACCT1505 Management Cost Accounting I 4
COMM1445 Business Reports 3
ECON1441 Macroeconomics 3
MICR1583 Spreadsheet Applications 3
Elective Information
Completion of additional General Education elective 1 course required
Term Four (2025 Winter)
Code Course Name Credits
ACCT1210 Accounting Applications 3
ACCT1245 Finance II 3
ACCT1330 Canadian Income Tax I 4
ACCT1350 Intermediate Accounting II 4
ACCT1375 Accounting Information Systems 3
BUSN1155 Canadian Business Law 3
Career opportunities
Financial analyst
Government or industry auditor
Investment consultant or analyst
Junior accountant in public accounting
Junior/intermediate cost accountant
Junior/intermediate general accountant
Management trainee in banks and other financial institutions