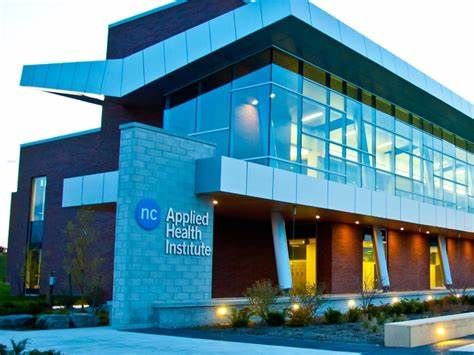 | | |
| --- | --- |
| Study location | Canada, Ontario |
| Type | Bachelor, full-time |
| Study language | English |
| Awards | diploma |
| | |
| --- | --- |
| Tuition fee | CA$56,029.70 per programme |
| | |
| --- | --- |
| Entry qualification | High school / secondary education (or higher) |
| | |
| --- | --- |
| Language requirements | English |
| | |
| --- | --- |
| Other requirements | At least 2 reference(s) should be provided. |
Overview
As a game developer, you are a leader of innovation in the digital game and interactive media industry.
Highlights
Explore, experience and develop skills in all major game development areas including design, art, programming and production.
Hundreds of hours of hands-on, applied learning in state-of-the-art game development labs with dual monitors.
Curriculum focused on game programming and scripting, digital art production techniques, game design principles and game production practices.
Full access to industry leading programming, art, design and production game development tools.
Practical individual and collaborative game development experience, culminating in a team project to conceive, design, develop and showcase an original game.
Programme structure
Term One (2023 Fall)
Code Course Name Credits
COMM1088 I-Think: The Science of Thinking and Problem Solving 3
COMM1150 Communications for Media Studies 3
GAME1102 Digital Graphics Techniques I 3
GAME1103 Programming Essentials 4
GAME1104 Game Design Fundamentals 3
PROG1101 Database Essentials 3
Term Two (2024 Winter)
Code Course Name Credits
GAME1110 3D Animation 4
GAME1111 Object Oriented Programming 6
GAME1112 Digital Graphics Techniques II 3
GAME1113 Game Engine Fundamentals 4
MATH1145 Mathematics I for Computer Studies 3
Term Three (2024 Fall)
Code Course Name Credits
GAME1201 Computer Graphics Programming 6
GAME1203 Game Environment Design 4
GAME1204 Game Theory 4
MATH1223 Mathematics for Gaming 4
Elective Information
Completion of additional General Education elective 1 course required
Term Four (2025 Winter)
Code Course Name Credits
GAME1210 Advanced Game Programming Techniques 6
GAME1211 Networking for Game Communities 4
GAME1214 Rapid Game Development 4
GAME1218 Character Design 4
MATH1233 Physics for Gaming 4
Term Five (2025 Fall)
Code Course Name Credits
COMM1306 Writing for the Gaming Industry I 3
GAME1301 Artificial Intelligence for Gaming 6
GAME1302 Game Development Project I 4
GAME1303 Advanced Animation Techniques 4
GAME1304 Mobile Gaming Space 4
Term Six (2026 Winter)
Code Course Name Credits
COMM1316 Writing for the Gaming Industry II 3
GAME1311 The Business of Gaming 3
GAME1312 Game Development Project II 9
Elective Information
Completion of additional General Education elective 1 course required
Career opportunities
2D and 3D animation
Artificial intelligence programming
Environment and character modelling
Game concept art and design
Game graphics programming
Game level layout and design
Game production and development
Gameplay programming
Lighting design
Online/network programming
Special effects art
User interface programming and design