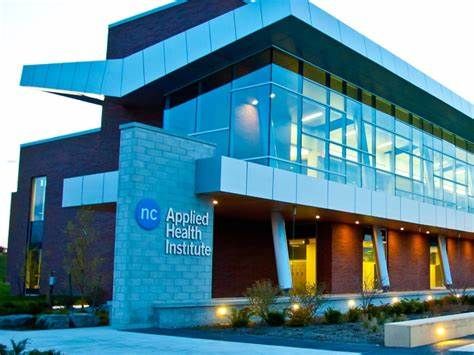 | | |
| --- | --- |
| Study location | Canada, Ontario |
| Type | Bachelor, full-time |
| Study language | English |
| Awards | diploma |
| | |
| --- | --- |
| Tuition fee | CA$52,654.70 per programme |
| | |
| --- | --- |
| Entry qualification | High school / secondary education (or higher) |
| | |
| --- | --- |
| Language requirements | English |
Overview
As a Graphic Designer, you are an integral part of the communications team who thrives on transforming a concept or idea into an organization's identity, brand or visual language.
Highlights
Hands-on, experiential learning in state-of-the-art design studios and computer labs equipped with Macs and Wacom tablets.
Emphasis on the theoretical and practical application of design principles.
Over 1,800 hours of practical design studio and production experience.
Graduates find employment in one of Canada's largest industries in studios, ad agencies and in-house design departments working with photographers, illustrators, writers, marketing strategists, typographers and printers.
Our new maker space houses traditional printing presses, metal and wood type, bookbinding equipment, silkscreen setup, laser cutter, 3D printer, large format printer/vinyl cutter—everything you need to bring your ideas to life.
Programme structure
Code Course Name Credits
COMM1150 Communications for Media Studies 3
DSGN1168 Applied Digital Technology I 3
DSGN1169 Design Appreciation 3
DSGN1170 Drawing Techniques 3
DSGN1171 Design I 3
DSGN1172 Typography I 3
PHOT1125 Digital Photography for Designers 3
Term Two (2024 Winter)
Code Course Name Credits
DSGN1268 Applied Digital Technology II 3
DSGN1269 Colour Theory 3
DSGN1270 Conceptual Drawing 3
DSGN1271 Design II 3
DSGN1273 Digital Production Strategies 3
DSGN1272 Typography II 3
Elective Information
Completion of additional General Education elective 1 course required
Term Three (2024 Fall)
Code Course Name Credits
DSGN1369 Information Design 3
DSGN1370 Illustration Techniques 3
DSGN1371 Package Design 3
DSGN1372 Typography III 3
DSGN1373 Ideas and Images 3
DSGN1374 Web Design I 3
Elective Information
Completion of additional General Education elective 1 course required
Term Four (2025 Winter)
Code Course Name Credits
DSGN1469 Editorial Design 3
DSGN1470 Designing the 21st Century Book 3
DSGN1471 Critical Issues in Design 3
DSGN1472 Typography IV 3
DSGN1473 Time-Based Media 3
DSGN1474 Web Design II 3
DSGN1475 Corporate Identity 3
Term Five (2025 Fall)
Code Course Name Credits
DSGN1525 Professional Practice 3
DSGN1526 Thesis I 6
DSGN1527 Web Design III 3
DSGN1528 Digital Illustration 3
COMM1321 Communications for Graphic Design I 2
Elective Information
Completion of additional General Education elective 1 course required
Term Six (2026 Winter)
Code Course Name Credits
COMM1422 Commercial and Creative Writing II 2
DSGN1626 Design Workshop 6
DSGN1627 Web Design IV 4
DSGN1628 Portfolio and Exhibition 3
DSGN1629 Concept to Market 3
Career opportunities
Creative director
Graphic designer (freelance or in-house)
Web designer