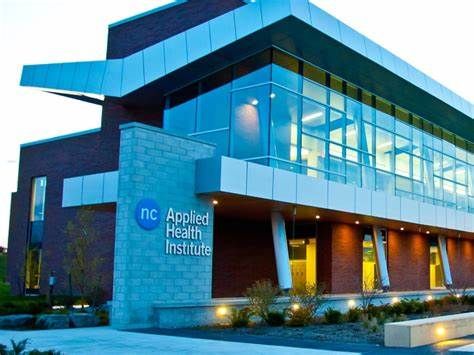 | | |
| --- | --- |
| Study location | Canada, Ontario |
| Type | Bachelor, full-time |
| Study language | English |
| Awards | diploma |
| | |
| --- | --- |
| Tuition fee | CA$53,266.70 per programme |
| | |
| --- | --- |
| Language requirements | English |
| | |
| --- | --- |
| Other requirements | At least 2 reference(s) should be provided. |
Overview
No sector of business or industry remains untouched by photonics. Put yourself light years ahead in the job market by equipping yourself with photonics expertise with this advanced college program.
Highlights
Hands-on experiential learning in Canada's largest undergraduate photonic labs and teaching clean-room facility.
Gain advanced skills in precision optics, electro-optics, fibre-optics and laser technologies.
Final program year includes an eight-month photonics applied research project, providing extensive applied learning opportunities and putting graduates in high demand.
Programme structure
Term One (2023 Fall)
Code Course Name Credits
CAPT1011 Computer Programming and Applications 2
COMM1120 Introduction to Writing and Communicating in the Workplace 3
MATH1134 Mathematics I for the School of Technology Studies 4
MMFG1279 Manufacturing Technology for Photonics 3
PHTN1101 Introduction to Lasers and Optics 4
PHYS1220 Physics for Photonics 5
Elective Information
Completion of additional General Education elective 1 course required
Term Two (2024 Winter)
Code Course Name Credits
CAPT1012 Computer Aided Drafting 3
COMM1430 Technical Communications 3
ELNC1220 Electrical Principles for Photonics 5
MATH1231 Mathematics II for Technicians and Technologists 4
PHTN1230 Photometric Testing 3
PHYS1215 Light and Spectroscopy 4
Elective Information
Completion of additional General Education elective 1 course required
Term Three (2024 Fall)
Code Course Name Credits
CAPT1013 Computer Aided Drafting (3D) 3
COMM1308 Understanding Society: Communication Model 3
ELNC1321 Electronic Principles for Photonics 5
MATH1332 Mathematics III for Technology 3
PHTN1300 Lasers 5
PHTN1334 Fibre Optic Applications 5
Term Four (2025 Winter)
Code Course Name Credits
MATH1436 Mathematics IV for Photonics Engineering Technology 3
PHTN1304 Supporting Laser Technology 3
PHTN1305 Optical Test and Measure 4
PHTN1400 Lasers II 5
PHTN1431 Manufacturing Photonics Components 5
PHTN1432 Vacuum and Thin Film Coating Applications 4
TECH1100 Sustainable and Professional Practices 2
Term Five (2025 Fall)
Code Course Name Credits
COMM1522 Photonics Research Project I 2
ELNC1430 Digital Electronics 4
PHTN1306 Lasers III 4
PHTN1307 Optical Design 4
PHTN1531 Opto-Electronics 4
PHYS1630 Thermal Control Systems 4
Term Six (2026 Winter)
Code Course Name Credits
COMM1622 Photonics Research Project II 2
PHTN1310 Optical Design II 4
PHTN1311 Photonics Manufacturing II 4
PHTN1312 Integrated Technology Project 3
PHTN1631 Imaging and Image Processing 4
TECH1101 Quality and Manufacturing Practices 2
TECH1102 Project Management 3
Career opportunities
Aerospace industry
Biomedical sector
Defence sector
Electro-optical technologist
Entertainment sector (advanced visualization)
Fibre-optics technologist
Laser technologist
Optical coating technologist
Precision optical manufacturing technologist
Learn more about photonics and optics: