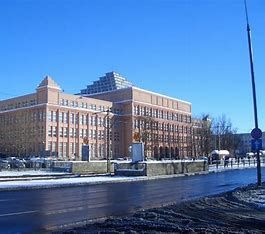 | | |
| --- | --- |
| Study location | Poland, Warsaw |
| Type | Master, full-time |
| Study language | English |
| | |
| --- | --- |
| Tuition fee | PLN 7,500 per programme |
| | |
| --- | --- |
| Entry qualification | Undergraduate diploma (or higher) |
| | |
| --- | --- |
| Language requirements | English |
| | |
| --- | --- |
| Other requirements | At least 2 reference(s) should be provided. |
Overview
The Postgraduate Studies in Green Energy Manager are to support decision-makers in managing comprehensive and long-term local projects in the field of energy production and consumption – especially that produced from "green" sources.
ADVANTAGES OF THE DIRECTION
Growth and dollar symbol icon
INNOVATIVE investments – studies fill the gap regarding energy investments, including prosumer investments.
Speaking and typing icon
PRACTICAL CHARACTER – classes prepare managers to deal with difficult professional situations and make effective and rational decisions
Girl reading a book icon
FLEXIBLE FORM – attractive and diverse forms of classes allow students to combine professional work with science.
Programme structure
BLOCK I. LEGAL REGULATIONS CONCERNING GREEN ENERGY – 32 hours
Implementation of EU law in the aspect of energy transition – expected effects – 8 hours
Legal regulations on the development of RES, air protection and adaptation to climate change in Poland – 8 hours
Energy policy Polish and challenges towards Green Energy – 12 hours
Legal environment of the energy sector for distributed energy investments in Poland – 4 hours
BLOCK II. INNOVATIVE LOW- AND ZERO-EMISSION TECHNOLOGIES IN GREEN ENERGY – 32 hours
RES technologies – 16 hours
Innovative low- and zero-emission technologies in transport – 8 hours
Innovative low- and zero-emission technologies in construction – 8 hours
BLOCK III. MANAGERIAL MANAGEMENT – 32 hours
Managerial management – 8 hours
Human resource management. Manager's time management – 8 hours
Municipal enterprises as entities on the energy market – 8 hours
Local energy initiatives: energy cooperatives, energy clusters, action strategies, communication among stakeholders, promotion, the role of local leaders (local government units, entrepreneurs) – 8 hours
BLOCK IV. FINANCING AND DEVELOPMENT OF INNOVATIVE PROJECTS IN GREEN ENERGY – 48 hours
Basics of project management – 8 hours
Spatial planning and the development of distributed energy projects – 4 hours
Environmental impact assessment of distributed energy projects – 4 hours
Evaluation of investment projects in Green Energy – 16 hours
Investment programs, sources of financing distributed energy projects – 8 hours
Foreign models of the Green Economy – 8 hours
BLOCK V. CASE STUDIES 32 hours
Supply and consumption of green electricity / self-consumption of entrepreneurs – 8 hours
Supply and consumption of heat energy to district heating networks and energy efficiency (heat pumps) – 8 hours
ESCO – 8 hours
Energy cooperatives – 8 hours
BLOCK VI. DIPLOMA SEMINAR – 4 hours
Career opportunities
managerial staff and employees (persons managing enterprises, representatives of constituent and executive bodies of local government units, employees of local government administration, managers of enterprises (plants) of municipal and housing management and for other persons interested in the issues of energy transformation and green energy),
candidates who are preparing to take up both managerial positions and any other level in the administrative structures of enterprises, as well as central and local government offices, as well as non-profit organizations.,