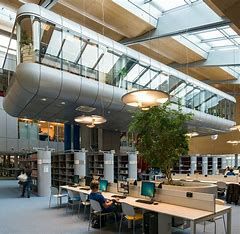 | | |
| --- | --- |
| Study location | Czechia, Brno |
| Type | Master, full-time |
| Study language | English |
| | |
| --- | --- |
| Tuition fee | €7,000 per year |
| | |
| --- | --- |
| Language requirements | English |
| | |
| --- | --- |
| Other requirements | At least 2 reference(s) should be provided. |
Overview
The Master's study program in Pharmacy is designed to meet the current level of pharmaceutical, medical and natural sciences, the needs of practice and to be a quality basis for further education (doctoral study program, specialization and lifelong learning).
It is carried out in full-time form and the standard study period is five years. The aim of education in the master's degree program in Pharmacy is to prepare graduates to practice the medical profession of pharmacist. The study ends with a state final examination, which includes the defense of a diploma thesis. The study program enables students to choose a higher degree of specialization and adaptation to individual interests by choosing compulsory and optional subjects. The content of education is governed by the requirements of EU Directive 2005/36/EC on the recognition of professional qualifications.
Practical training
There are two compulsory practical trainings. One internship in a pharmacy lasts 2 weeks and is taken in 3rd year of study. Students apply theoretical knowledge gained during the previous studies in the real environment of pharmacy practice.
In the last semester of their studies, students undertake another compulsory 6-month pharmacy internship, which is integral part of study. During the practical training the student participates in the everyday work of the pharmacy, such as client service, control and evaluation as well as information about drugs, preparation of extemporaneously prepared drugs. The student is also given an insight into the co-operation between the various staff groups at the pharmacy, and into the organisation and finances pharmacy.
At least 2 weeks of above mentioned internships must be take in a pharmacy in the Czech Republic. Remaining lenght of trainings can be done anywhere in the world.
The curriculum also offers to students to select other internships in a pharmacy or in a pharmaceutical company.
Programme structure
1. semester
Biology Botany I General and Inorganic Chemistry Human Morphology Introduction to Study and History of Pharmacy Premedical First Aid Professional Latin I
2. semester
Biophysics Botany II Introduction to Pharmacy Practice Organic Chemistry Physical Chemistry Professional Latin II
3. semester
Analytical Chemistry I Biochemistry Czech Language Human Physiology and Pathophysiology I Microbiology Molecular Biology Applied Statistics Basics of Chemical Drugs Food Chemistry and Principles of Dietology
4. semester
Analytical Chemistry II Human Physiology and Pathophysiology II Medicinal Chemistry I Phytochemistry Advanced Czech Language Applied Genetics Managed Pharmaceutical Practice I – 2 weeks Pathobiochemistry Pathology Production of Medicinal Plants Work with Information Sources
5. semester
Medicinal Chemistry II Pharmacognosy I Pharmacy Practice Theory of Dosage Forms Toxicology Antioxidants and Free Radicals Antioxidants and Free Radicals – practical classes Clinical Biochemistry Economics of Health Care Explant Cultures General Ecology and Ecology of Human Health Immunology for Pharmacists Methods of Molecular Biology Preclinical and Clinical Trials of Medicines
6. semester
Pharmacognosy II Pharmacology I Pharmacy Internship I – 2 weeks Biotechnology of Drugs Biotechnology of Drugs – Practical Classes Chemistry of Pharmaceutical Excipients Herbal Medicinal Products Industrial Pharmacy Marketing Authorisation of Pharmaceuticals Medical Devices Molecular Principles of Drug Design Principles of Molecular Modelling Structural Biology and Proteomics
7. semester
Analysis of Drugs Biopharmaceuticals Diploma Thesis I Diploma Thesis I Diploma Thesis I Diploma Thesis I Diploma Thesis I Diploma Thesis I Dosage Forms and Biopharmacy I Pharmaceutical Care I Pharmacology II Pharmacy Law and Ethics Homeopathic Medicinal Products Immunopharmacology Instrumental Analytical Methods in Pharmaceutical Technology Non-prescription Medicines Pharmacogenomics Pharmacogenomics – Practical Classes Toxicology of Natural Compounds
8. semester
Diploma Thesis II Diploma Thesis II Diploma Thesis II Diploma Thesis II Diploma Thesis II Diploma Thesis II Dosage Forms and Biopharmacy II Pharmaceutical Care II Pharmacotherapy and Clinical Pharmacology Social Pharmacy Advanced Drug Delivery Cardiovascular Pharmacotherapy Cosmetic Products Geriatric Pharmacotherapy Health Coaching Methods of Evaluation and Formulation Dossiers of Medicinal Products Oncology Pharmacy Pharmaceutical Analysis in Industry Pharmacoeconomics Pharmacokinetics Pharmacy Counselling Radiopharmaceuticals Risk Management in Pharmacotherapy Technology of Hospital Pharmaceuticals
9. semester
Internship II – 24 weeks
10. semester
Diploma Thesis III Diploma Thesis III Diploma Thesis III Diploma Thesis III Diploma Thesis III Diploma Thesis III
Career opportunities
General definition of the employment of graduates of the Master's study program Pharmacy:
pharmacist in pharmacy care facilities
clinical pharmacist in hospitals, or other medical facilities
bioanalysts in medical laboratories
specialist in laboratories for research, development and control of medicinal products
specialist in pharmaceutical manufacturing and distribution companies
academic / researcher in academia and other institutions involved in science, research, development and innovation
specialist in health management structures
expert / researcher in the chemical, food and cosmetic industries
an expert / consultant in the non-profit sector involved in the protection, promotion and development of the health of individuals and specific groups of the population