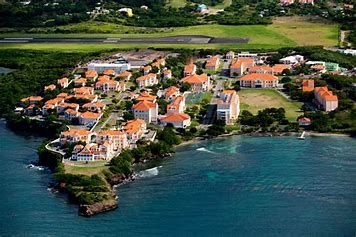 | | |
| --- | --- |
| Study location | United Kingdom, london |
| Type | Master, full-time |
| Study language | English |
| | |
| --- | --- |
| Language requirements | English |
Overview
As the world becomes increasingly globalised, differences in attitudes and approaches to health and illness amongst different communities are becoming even more important. Acknowledging that there is a vastness of cultural, political, social or economic contexts and influences at play within individuals and communities is a poignant humanistic endeavour for global health practitioners when attempting to understand and respond to suffering around the world.
If you are looking to make a real difference in the pursuit of health equity and global justice, our stimulating suite of MScs in Global Health will help you better understand global health issues, policy and practices in the 21st century. Reflecting contemporary concerns and areas of research excellence at St George's, we offer five specialist pathways in Global Health – in Conflict, Humanities, Mental Health, Ethics and Law, and Infection and Immunity – as well as the broad-based general degree.
Highly practical in nature, drawing on experiences of our own faculty and the many practitioners we have links with, these courses will be of particular interest to those who already work or wish to pursue an internationally focused career in development, policy, education, research or humanitarian relief. This includes policymakers, doctors, other health professionals and anyone with a strong interest in governance, management, law, politics, economics, policy, science, anthropology, philosophy and ethics.
Programme structure
As well as a degree covering the broad subject of global health, we offer five themed degree pathways in the following specialist areas: Global Health and Conflict; Global Health and Humanities; Global Health and Mental Health; Global Health, Ethics and Law; and Global Health, Infection and Immunity.
By designing the suite as a series of related but independent modules, we can deliver a highly flexible programme allowing you to tailor your studies to match your interests and career aspirations. You can also accrue the appropriate amount of credits to achieve the intermediate awards of Postgraduate Certificate (PgCert) or Postgraduate Diploma (PgDip), building on each qualification over time to achieve your full master's degree.
The MSc is made up of 180 credits and can be studied over one year full-time or two years part-time. You will study one compulsory module common to all pathways, Global Governance for Health one elective module linked to your chosen pathway and choose one of three research support modules. You will undertake a research project in a topic linked to your themed degree and choose a number of additional modules from a list of eight optional modules depending on how much credit you need to complete.
To achieve the PgCert (60 credits), you must study the compulsory module and choose additional modules to the value of 45 credits. For the PgDip (120 credits), in addition to the compulsory module, you must choose additional modules to the value of 105 credits.
Module availability
It is possible that certain modules listed on the course page may not be able to run due to a variety of reasons, such as availability of specialist academics or patterns of student demand, including limitations due to minimum or maximum class sizes. The University will ensure that all affected parties are notified of any changes as soon as possible and propose relevant alternative options if necessary.
View all
Global Governance for Health (15 credits)
Global Health Humanities (15 credits)
Research project (60 credits)
Research support modules
If you are studying a full MSc, you may choose the following module to help you prepare for your research project.
View all
Research methods (15 credits)
Optional modules
Depending on the amount of credits needed, you will choose from the list of optional modules below.
View all
Antimicrobial Resistance (AMR) (30 credits)*
Conflict and Catastrophe Medicine (30 credits)
Culture and Mental Health (15 credits)
Global Environmental Health and Climate Change (30 credits)
Global Health Ethics and Law (30 credits)
Global Health and Comparative Health Systems (15 credits)
Global Health Diseases (30 credits)
Global Public Health Challenges (30 credits)
Humanitarian Action and Ethics (15 credits)
Infection and Immunity (30 credits)*
Migration and Health (15 credits)
Career opportunities
Graduating with a master's degree in Global Health from St George's opens up a world of opportunities – quite literally. The breadth of practical experience and insight, coupled with the international connections you will make, prepare you to make impactful change and positively influence the health of people anywhere in the world.
Careers in global health are often divided into clinical and non-clinical with opportunities in both addressing issues of public or global health, or working in leadership, consultancy or research roles in either government or the private sector, as well as national and international agencies, such as WHO, Unicef or Save the Children, for example.
Career options include policy development, advocacy, health systems administration and management, education, research, community outreach, community healthcare planning, infectious disease management, programme planning and evaluation.
Depending on your interests and chosen specialism, you will also be able to target the countries, individuals, initiatives or challenges you feel most passionately about. On completion, you will also be equipped with practical research-based training and skills putting you in a good position to apply for a PhD, which some of our students choose to do.
Careers
Academic institutions
Aid agencies
Civil service
Hospitals
Local or national government
National health services
National ministries of health
NGOs
Professional bodies
Third sector organisations
World Health Organisation