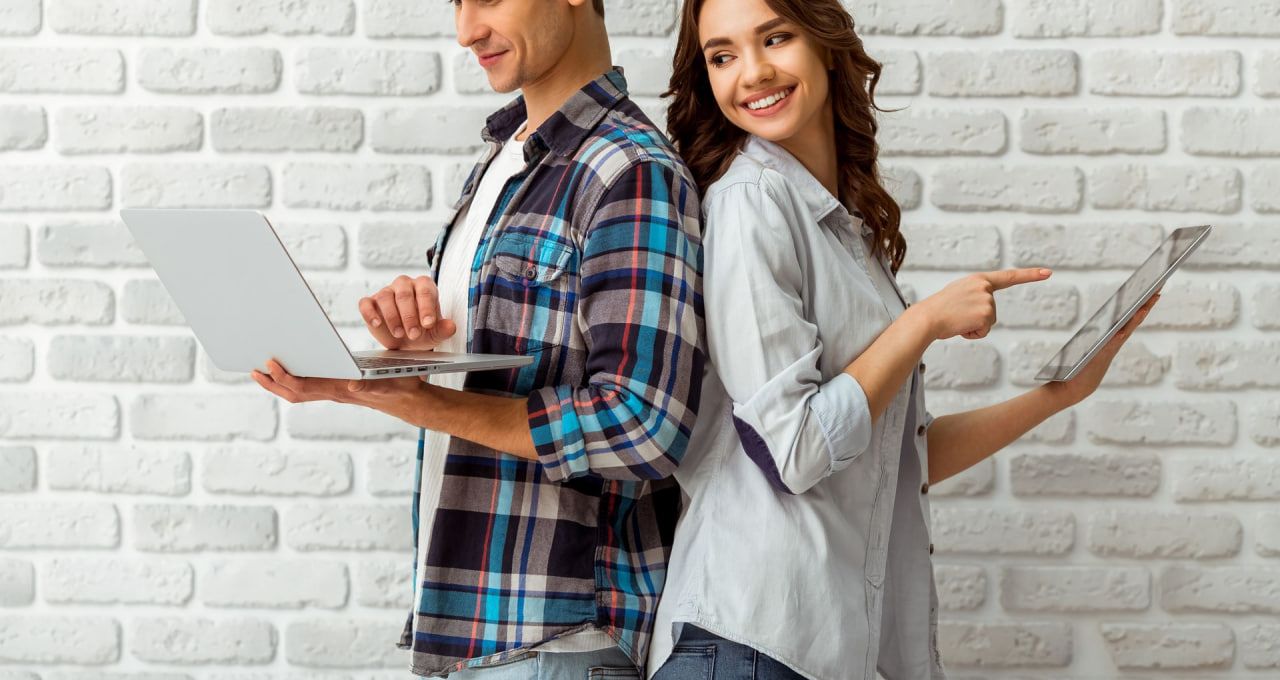 | | |
| --- | --- |
| Study location | Estonia, Tallin |
| Type | Bachelor, full-time |
| Study language | English |
| Awards | BA (BA (Bachelor of Arts in Social Sciences)) |
| | |
| --- | --- |
| Tuition fee | €4,200 per year |
Entry qualification

Undergraduate diploma (or higher)

Secondary school diploma or equivalent

In order to qualify for the studies at Tallinn University of Technology, an applicant has to have at least 60% of the highest possible CGPA.

For detailed information about requested documents and suitable qualifications, please take a look at country specific requirements.

The entry qualification documents are accepted in the following languages: English / Estonian.

It is required to upload the official translations along with the original education documents to the online application system.

It is mandatory to provide one of the certificates:

• The score of the TOEFL iBT (with at least 18 in reading,
17 in listening,
20 in speaking,
17 in the writing component).

• Requested IELTS score: Overall 6.0
(with at least 5.5 in each component)

• TOEIC test score: 700 or above.

• TOEFL iBT

Overall 75 (with at least 18 in reading,
17 in listening,
20 in speaking,
17 in the writing component)

• CAE/CPE (CAE=Cambridge Certificate of Advanced English/CPE=Cambridge Certificate of Proficiency in English) C. Overall 165
(with at least 165 in reading, writing, listening, and speaking components)

• Pearson Test of English Academic (PTE A) total score: 55 or above.




NOTE: If your previous studies were in English, confirmed by diploma, transcript, or a school certificate, an additional English certificate is not necessary.
| | |
| --- | --- |
| Language requirements | English |
Other requirements

At least 2 reference(s) should be provided.

A motivation letter must be added to your application.

Motivation letter/statement of purpose

For each programme you apply to, an individual motivation letter (statement of purpose) must be inserted.

Please include the following:

Describe your professional goals. How does the International Business Administration programme support your professional life and career intentions? Which of the specializations is particularly beneficial in pursuing your professional goals? Why do you want to study in Estonia and at the TalTech School of Business and Governance?
Do you work or study? For how long have you been working and what have been your tasks? What kind of education have you completed or are acquiring at the moment? How many years have passed since your last training course at school, university, etc.? Have you any other academic achievements, i.e. participating in contests or Olympiads? Describe your language skills.
Describe your experiences, knowledge and skills related to business. Have you taken part in any school projects, competitions, online courses, lectures or red on your own books, articles, followed newspapers on the topic? Have you worked in family business or created your own start-up?
Describe your international experiences. Have you studied, worked or lived abroad or travelled to foreign countries? What have you learned from these experiences?
What are your interests and social activities?
Write about some of the setbacks and failures that you have experienced at your work or academic environment, and describe how you have handled these situations.




PS! It is important to properly cite any sources (quotations, publications, ideas which are not your own etc.) used in your motivation letter, because to do otherwise would be plagiarism and result in disqualification.
Overview
You can work in the field of marketing, finance, accounting and human resources in businesses of different sectors.
• You have the knowledge and skills to start your own enterprise.
• You can continue your studies at various master programmes in the area of business administration, management, accounting and finance.
• You have polished your English language skills to work or study in an international environment.
• You have an international network of contacts acquired during your studies.
Programme structure
The curriculum of International Business Administration provides students with the knowledge of essential functionalities of an international companies. All the teaching is carried out in English and comprises lectures and practical seminars. Several classes are read by visiting lecturers working in their field and bringing their practical experiences into the class-room. Students will also visit different companies, solve and discuss company case-studies, play simulation games in international marketing and investing and take part in extra-curricular activities like TalTech Satellite programme.
After acquiring fundamental business knowledge like economic theory, business research methods, IT skills, students are free to specialize in either marketing, finance, accounting and business intelligence, or entrepreneurship and management. The programme ends with graduation thesis where students demonstrate the ability of writing, presenting and discussing a small-scale original piece of research.
CURRICULUM OUTLINE (180 ECTS)
General studies – cover compulsory courses such as IT foundations, and working environment and ergonomics, as well as elective courses – business English, Estonian language and culture, contemporary international relations, philosophy, personal finance, etc.
Core studies – include courses about micro- and macroeconomics, business mathematics, statistics, logistics and inventory management, international business and ethics, etc.
Special studies – consist of courses divided into four main specialisations: marketing, entrepreneurship and management, accounting and business intelligence, and finance.
Free choice courses – students can choose from a wide variety of courses offered at the university.
Graduation thesis – a business administration related independent research project that allows applying theoretical knowledge for solving practical problems.
Specialisation in Marketing
The world of marketing has extensively evolved in complexity with the advances of new technology. How do you know if a product, service or message stands out to a particular audience? You do Market Research. What is content marketing? Who uses Search Engine Optimization (SEO) and buys ad spaces on popular keywords? What is direct marketing, database marketing, social media marketing, and guerrilla marketing? The list goes on and on…
In marketing, you will learn the basics of the field and get to know different theoretical viewpoints. You will see how to increase the competitive advantages of an international company with the help of marketing. You will learn the ways to manage marketing, e-marketing, consumer behavior, market research and planning, and marketing communication.
A Marketing specialization will help equip you with the foundational knowledge and training needed to succeed in reaching target customers. In marketing courses you will get to know the role of marketing as a tool to increase the competitive advantage of a company. The development of teamwork and social skills, both crucial in business, is an inseparable part of marketing.
After passing the marketing subjects, you are ready to work in commercial organizations as marketing specialist, social media specialist, client relations officer and sales specialist.
Specialisation in Entrepreneurship and Management
This specialization combines knowledge and skills for starting your own enterprise or managing an already existing one. You will learn about start-up entrepreneurship and innovation as well as get acquainted with management and leadership, personnel management, project management and functioning principles of different companies. You will develop a profound understanding of entrepreneurial behavior and your own entrepreneurial intentions, of solving conflicts, negotiating, and motivating others.
Courses in Management provide an overview of the essence of organizations: their management, human behavior within different organizations and how to efficiently run the work of a company. You will develop your managerial and teamwork skills as well as various social competences in specific positions, thus creating a foundation for working in leading managerial positions in the future.
Upon completing the courses, you can work as project manager, human resource specialist, office assistant. You can of course, start your own enterprise.
Specialisation in Finance
If you select this field of study, you will learn how to comprehend business in financial terms. You will learn to interpret the information in a company's financial report and to make meaningful and productive managerial decisions based on it. You will get acquainted with the basic terms and theories of financial management and finance in general. You will gain knowledge of financing, investments, cash flow, and risk management and how to implement these ideas in practice.
Upon passing finance courses, you will get the knowledge of financial management and financial analysis necessary to be able to use the acquired skills in the future. During your courses on finance, you will learn the theoretical standpoints and aspects of financing, investments, cash flows, financial modelling and risk management.
After passing the finance courses, you can work as analyst or auditor.
Specialisation in Accounting and Business Intelligence
In accounting and business intelligence, you will get to know the foundations of analyzing securities and factors that shape the value of a company. You will learn various methods of analyzing financial data and summarizing and reporting your findings. You will also learn the legal framework behind accounting and taxation, principles of management and cost accounting, financial analysis, and business intelligence.
Provide an overview of the principles and methods of financial accounting, the reporting requirements, as well as the finance theory and financial indicators. After completing the accounting courses, you will be familiar with the tax system, the fundamental provisions of tax laws and the principles of taxation. You will also learn to analyze corporate financial statements and simpler investment projects.
Upon completing the courses, you can work as accountant or auditor.
Career opportunities
CAREER PROSPECTS
In the global economy, companies become heavily interdependent in their commercial activities. Talented people, who can understand the specifics of international business and can integrate supply chain elements from different corners of the world, are in high demand.
WHO WILL YOU BECOME AFTER GRADUATION?
TalTech's School of Business and Governance prepares managers and specialists with extensive knowledge of economy and business for international companies and the public sector. Therefore, you will have the prerequisites to work in the field of marketing, finance, accounting and human resources of international companies all over the world. A strong international marketing background also gives you the opportunity to find a job in export management. You can, of course, start your own company and determine its development yourself. There is also always the possibility to continue business education at the master's level and to specialise even more in your chosen field of studies.
PROSPECTIVE EMPLOYERS
International auditing firms: PWC, KPMG, Ernst & Young
International organisations: WHO, IMF
Large enterprises: ABB, Ericsson, Skype
Banks: Swedbank, SEB, LHV, Nordea