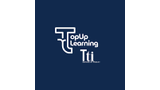 TopUp Learning London (Tti School of English)
148-150 Camden High St, London NW1 0NE, United Kingdom
The story began in 1998 when the school was opened, centred around a belief in international language and cultural exchange. Since then, over 30,000 happy students from 30+ nations have come to study English in London with us.
We are an independent boutique school, and we treat every single student as an individual with their own needs. Our school is located in the interesting, creative and vibrant Camden Town in central London, only 10 minutes by tube from Oxford Circus, and everything London has to offer can be reached from our front door.
We take our role as a school very seriously, and we are accredited by the British Council and a member of English UK. However, we also do everything we can to ensure students feel comfortable, welcome, and safe, leading many students to describe TopUp Learning London as their "Home from Home".
Search and apply!
Departments
VIP English Courses

London NW1 0NE
30+ VIP English Course
Language Course, full-time
TopUp Learning London (Tti School of English), VIP English Courses
VIP English Course
Language Course, full-time
TopUp Learning London (Tti School of English), VIP English Courses
English Plus Courses

London NW1 0NE
Academic Writing Skills
Language Course, full-time
TopUp Learning London (Tti School of English), English Plus Courses